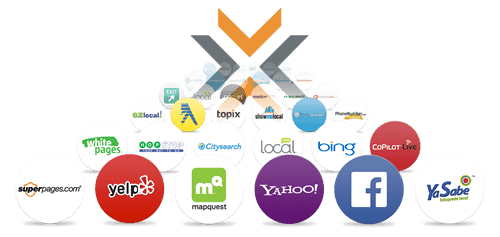 Consistently accurate listings across the web is critical for your local search engine optimization. Our Digital Presence Ignition service can strengthen your online directory listings by centrally controlling your listings on 60+ directory websites.
Ignite Your Online Presence with Powerful Business Listings Across the Most Popular Directory Sites!

Control How You're Listed Online
Incorrect online business listings are costing you sales. Take control of how customers view your critical business information online across 60+ leading maps, apps, search engines, and social networks.

Build Your Business's Brand
Make your business stand out from the rest, with help from our nextwork of enhanced listing capabilities. Publish more content about your business, including photos, videos, menus, and Special Offers.

Drive More Traffic Online & Offline
Your customers are ready and looking to buy, so make sure that they can find you – no matter what. Drive more of them to your storefront and convert local visitors into loyal customers.
Ready to get started?
Begin your Digital Presence Ignition by chatting with a local Internet Marketing Consultant from EXEPLORE, LLC.