Professionally designed websites
We take a very responsive approach to web design and create modern websites that are mobile friendly and designed to improve your business's online performance.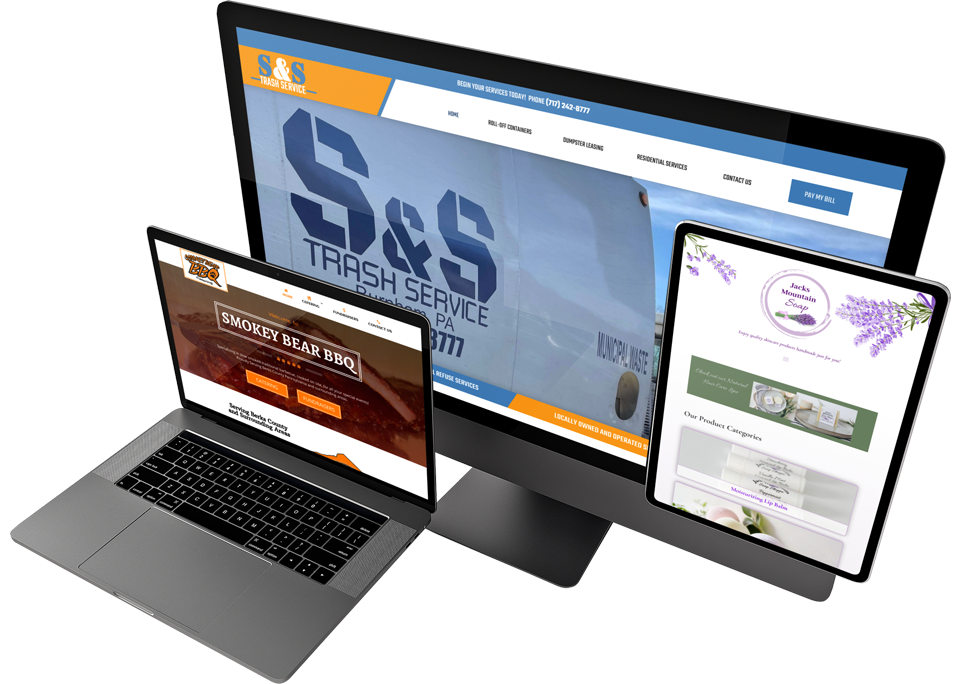 Building websites for the Modern world of business.
1. Discuss Your Idea
Discuss your web design project with a local web designer via email or over the phone, to share ideas and your vision for the business's website. Our web designer will consult with you about your project and ask industry specific questions to better understand the business as it relates to your branding. Supply us with your content; ad copy, business logos, photography, and graphics.
2. Building Your Project
Our professional web design team will begin developing your idea into a functioning sample website. All the information collected from you, including your logo and content, will be used to create the website. Though we cannot rush perfection, we make every attempt to complete website projects as quickly as possible.
3. Revisions & Modifications
At the completion of the initial build, we send you a link for preview. We listen carefully to your criticism and make any adjustments you would like to see. We continue this process until you are happy with the sample website and receive your final approval.
4. Launching Your New Website
Once the website design project receives your final approval, it's time to make it live across the World Wide Web!
5. Hosting, security, & support
We recommend a Premium Website Hosting plan powered by exeplore. Our network technicians will take care of the website hosting, from set-up to installation after your purchase of a hosting plan.
Most of our websites are built on the WordPress Content Management platform. An easy-to-use, open source technology which consists of an Industry Leading back-end editor dashboard for managing website content.
Need help maintaining your new website? We have you covered! exeplore offers quality Website Maintenance plans to fit your needs.
Choose exeplore for your website services with confidence
We value our clients and their reviews speak for themselves. We believe in building long-lasting business relationships with our clients and gaining their trust is important to us.